T A I T A I N T I (Herbal Healing Smoke Blend)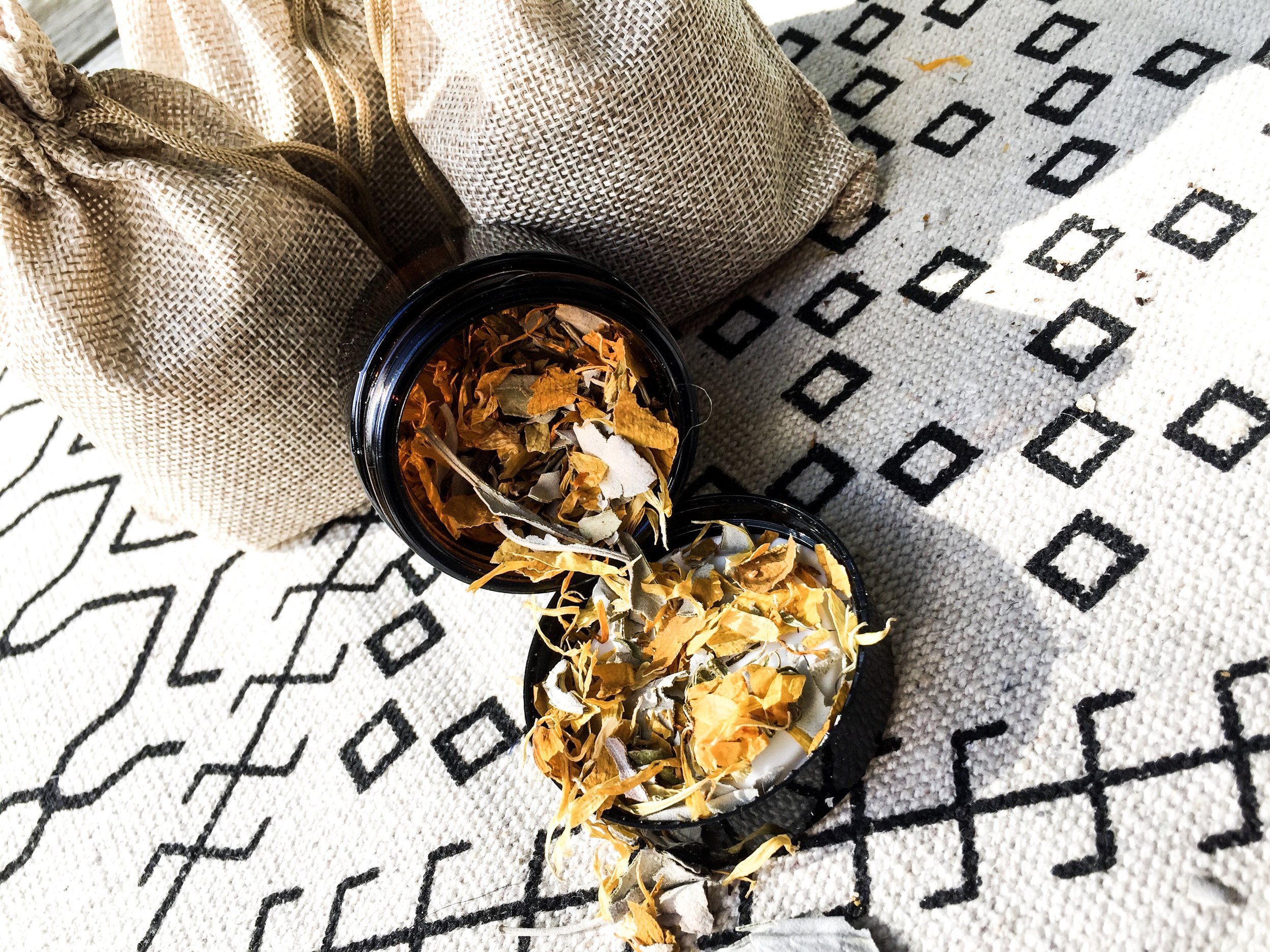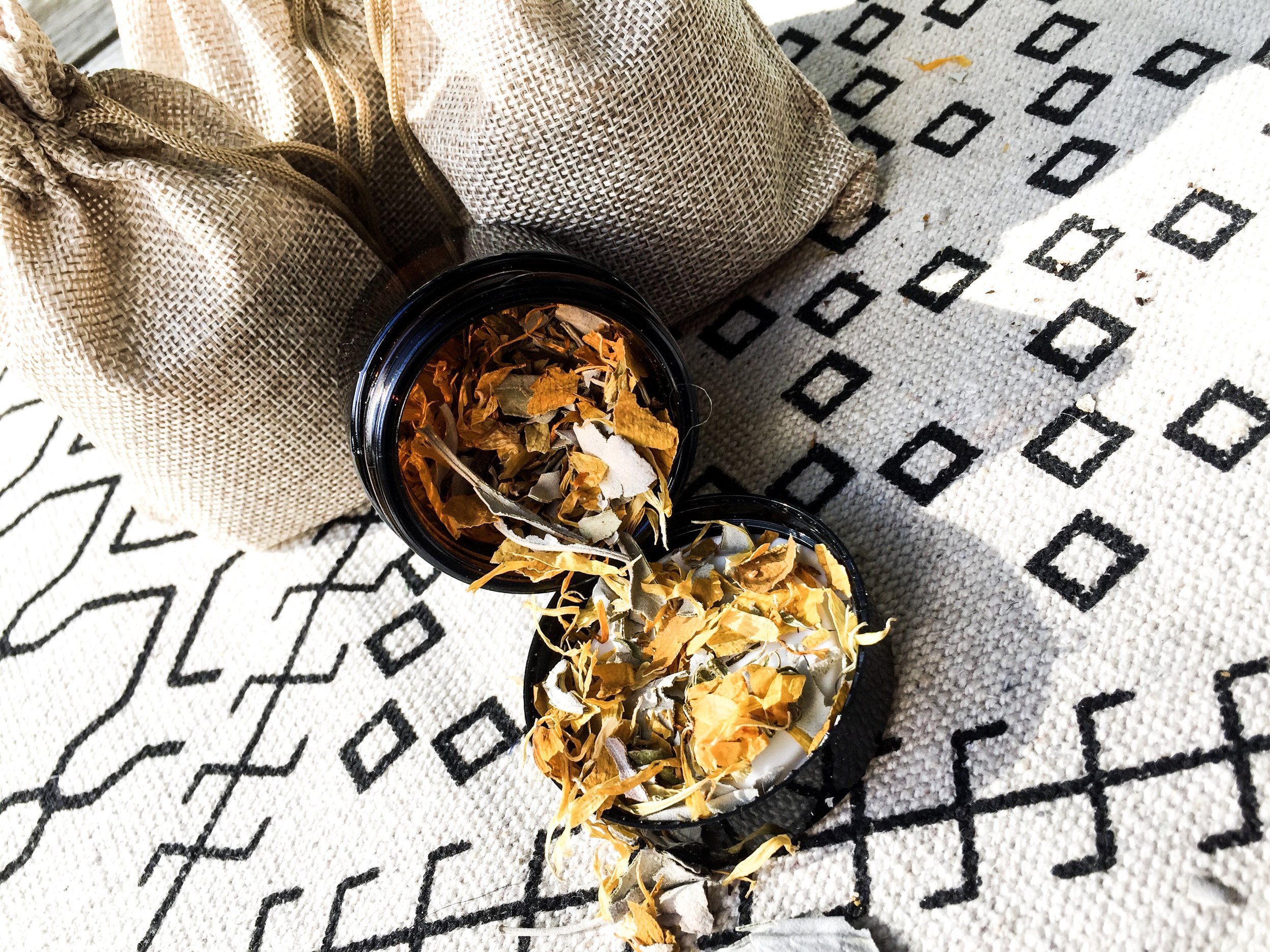 T A I T A I N T I (Herbal Healing Smoke Blend)
Taita Inti, the Incan Sun deity, is a heavenly Star that pours warmth and light nurturing crops to grow. This powerful herbal smoke blend may be used for cleansing and blessing ("smudging") the physical and energetic bodies and spaces.
Shamanically blessed and charged on the Summer Solstice in solar and moon light, Taita Inti balances your Manipura, or core chakra, bringing harmony to the space in-between; the roots of desire, creation and womb space and the action of mentality, intuition and waking to your Soul Path.
100% Organic Fair Trade
Ethically Sourced from natal origins*
Shamanically blessed
INGREDIENTS:
Mugwort to enhance clarity in dreams and evoke creativity
White Sage for healing, re-membering wisdom increasing intuitive awareness
Calendula for healing trauma wounds in the core, detoxifying the mind
Yellow Rose for rekindling with your Soul, energizing Manipura (core chakra)
Sacred Nicotina Rustica is Shamanically blessed tobacco for grounding and protection
Palo Santo for healing and cleansing, removal of negativity and energetic obstacles
*Peru, Egypt, California (USA)
Delivered in a reusable lined pouch and eco-friendly .5oz amber glass jar
Recommended use: pour into a shell or fireproof dish and ignite for use in home or space. Average 1-3 uses per jar. Store in a cool, dry, sacred space to maintain the energy of the elements. Recommended use within 3 months or before the next seasonal cycle.